Learn about the stories that shaped Scotland.
Discover Folklore by region.
Find your local tales, myths and legends.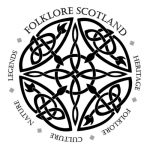 Start your adventure today.
We at Folklore Scotland are keen to make it as easy as possible to navigate the myths and legends of Scotland. In order to achieve this we have created links to blog categories relevant to each region of Scotland. We hope to develop a wealth of Scottish legends in each location by working with our own team and future contributors and partners. As a body we seek to promote and preserve Scottish folkloric heritage and you can learn more about how we are planning to do this in our About Us page. You can also discover more about one of our current innovative projects at AlbionAdventures.com. If you would like to assist us in developing the Folklore Scotland website by contributing stories please find our contact details on the About Us page. 
Scottish Myths & Legends: Our Projects
In addition to developing this website which seeks to compile a diverse selection of Scottish myths & legends, we are also working with our sister site, Albion Adventures in developing an app. This app will include, audio, visual and written elements and will use these to guide the user around a tour of real sites from Scottish mythology. 
We hope to continue creating quality content that will help engage even more people with our storytelling heritage which we believe imparts valuable lessons for society and the individuals who make it. Ultimately we seek to utilise peoples strengthened engagement with fantasy to help promote and preserve of cultural heritage through the art of traditional storytelling, albiet in some cases with a very 21st century twist. 
We are keen to get as many people on board helping us develop our collections of Scottish myths & legends, so if you are interested to contribute our contact details can be found on the About Us page.